zara
u centru zagreba. dugoočekivano i prijeko potrebno. nakon otvorenja
H&M
- a na cvjetnom, centar grada opet postaje
savršeno šoping odredište
. obožavam prošetati ilicom poslije posla i škicnuti što je novoga u dućanima. a u šoping centre išla sam ciljano, zbog zare. sada više ne moram :D
ima i bonus. zara u ilici je najdivnija. prostrana, svijetla, pregledna, vrlo, vrlo šik.
imala sam sreće i naletjela na otvorenje. već dugo sam bila u potrazi za savršenim boyfriend/baggy trapericama. i gdje sam ih našla, u zari, naravno. još da su barem dodali kakav popust za otvorenje...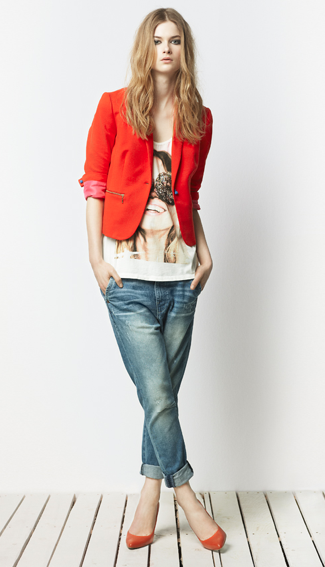 baggy
"They became popular in the hippy generation during the 1960's and 1970's. Then, they became popular again among teens in hip-hop generation during the 1990's and early 2000's"

origin?
influenced by prisoners who were required to wear their uniform pants without belts, which made their pants hang low
British church unveiled in 2009. a seven-foot bronze statue of Jesus in
baggy jeans
.
gwen stefani
charlize theron
vic beckham


i da. ne sviđa mi se kako katie holmes nosi baggy pa ću je, sram me bilo, izostaviti. i da. znam da su baggy jeans so last season, ili čak i gore od toga, ali, koga briga? toliko su meke, podatne, udobne, nosive, divne..... baggy love <3